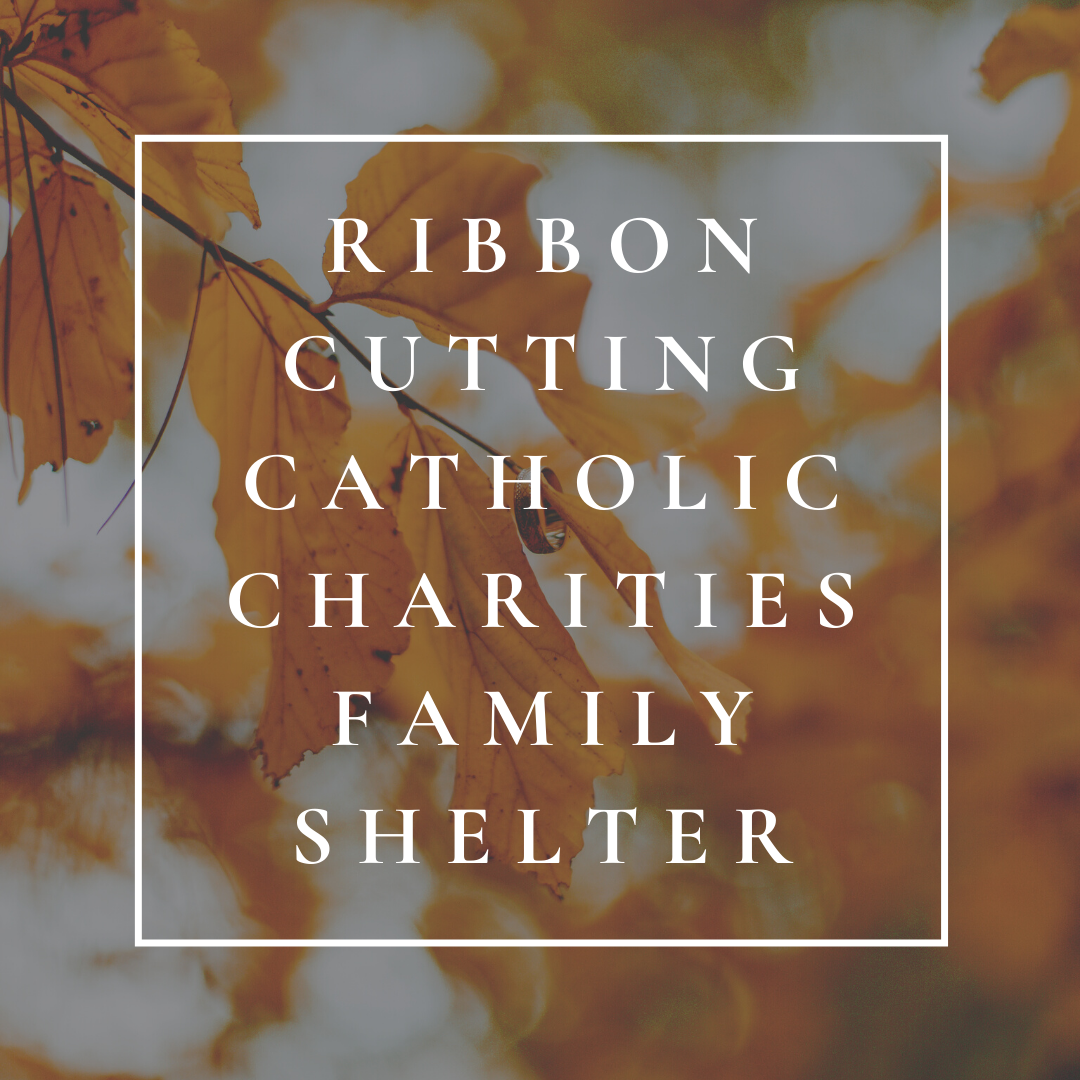 Catholic Charities Family Shelter Relocation Ribbon Cutting
"No family ever wants to end up in a homeless shelter. Imagine how you would feel having to tell your child you're unsure of where they're going to sleep at night, that they can no longer sleep in their bed, and no longer go to their same school to see their friends."

Maydee Morales
Catholic Charities Worcester County celebrates the move of its Family Shelter from 133 Granite St. to 4 Caroline Street, Worcester, MA. The new shelter has more bedrooms which will provide more and larger families with temporary emergency shelter when homelessness cannot be avoided. The Family Shelter supports families with a combination of case management and direct service, provided in an environment that affirms the dignity of the individuals being served.
The new location, formerly St. Stephen's Convent, will begin providing shelter within the next six weeks. The eight month renovation gave way to 17 bedrooms, a significant increase from the previous 12 at Granite Street.
"We want to provide a place where moms and dads can let their babies know that they will be safe. A place where they can hold their heads high and with dignity and where they can find help."

Maydee Morales
Since 1983, the Family Shelter has provided temporary shelter for hundreds of local families in need while helping them to find affordable housing and offering support to help families maintain their independence. Residents of the family shelter will also have access to greater handicap accessibility with a room, bathroom, and entrance ramp that meet Americans with Disabilities Act standards. Parents and children at the shelter will have access to the following resources: Financial Literacy and Budget Training, High School Equivalency Classes, Vocational Training, Positive Parenting Classes, Behavioral Health, Counseling, Job Search and Resume Preparation, Child Care, and POWER (personal opportunities for work, education, and renewal) Program.
Worcester Telegram & Gazette: "Family Shelter Opening at Former St. Stephen's Convent in Worcester"
Boston 25 News: "Worcester Vacant Building Being Converted into Housing for Homeless"
Catholic Free Press: "Catholic Charities Blesses New Shelter"