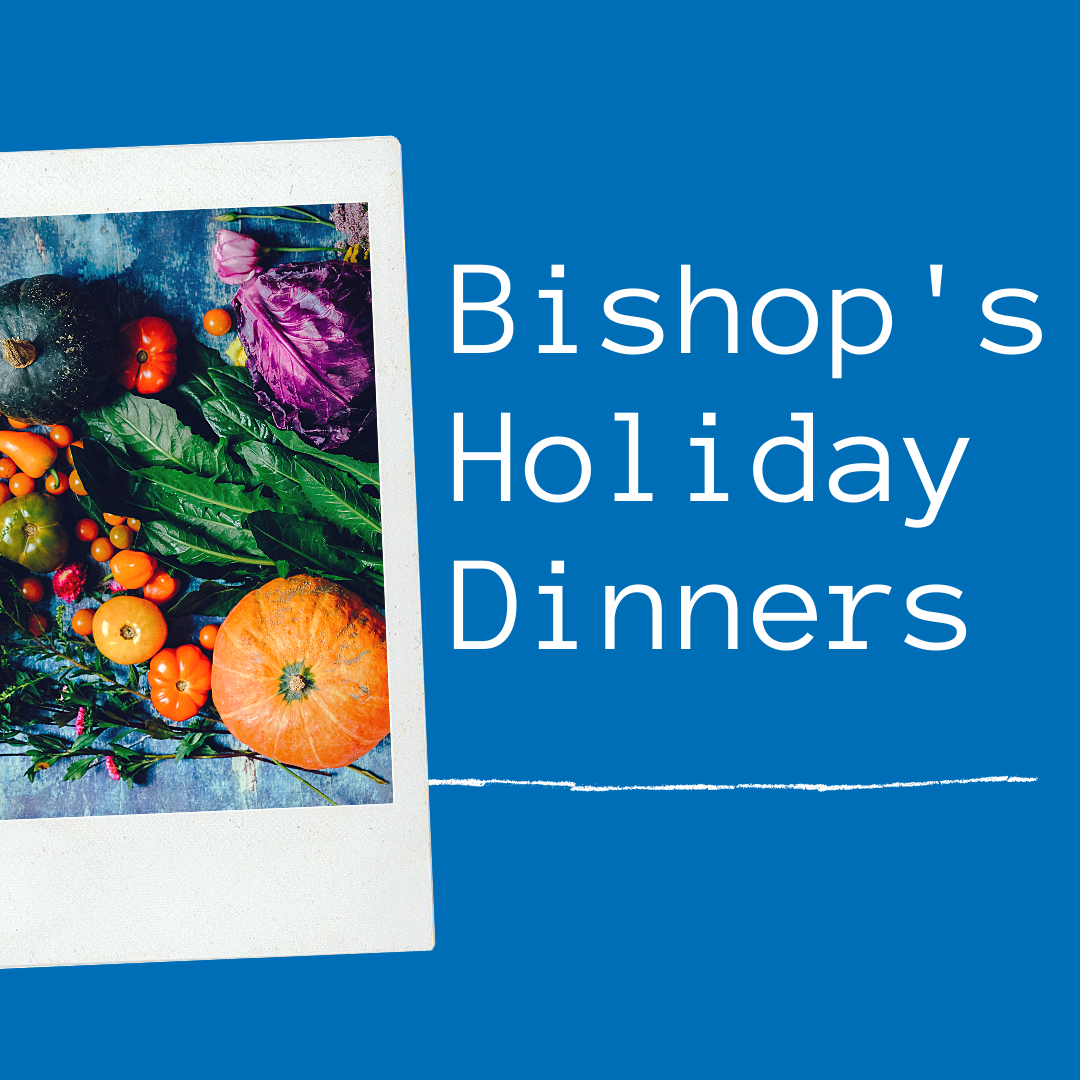 Bishop's Holiday Dinners 2019
For more than 55 years, Catholic Charities Worcester County and the Bishop of Worcester have hosted the Bishop's Holiday Dinners in order to assure a warm meal and fellowship to homebound elders, people with disabilities, and those who would otherwise be alone on Thanksgiving and Christmas.
Last year, the Bishop's Holiday Dinners on Thanksgiving and Christmas provided over 4,200 dinners (both home delivered and sit-down meals) to people by approximately 950 Catholic Charities volunteers. Catholic Charities receives names of people needing dinners from local elder service organizations and other agencies which have a long-standing relationship with Catholic Charities. The staff and volunteers have seen this need steadily grow as elders continue to age in place, rather than move to assisted living or nursing home facilities.
Volunteers can register here. Volunteers are needed for both meal delivery from the Catholic Charities main office, 10 Hammond St., Worcester, and to serve the sit-down dinner held at the Cathedral of St. Paul, 38 High Street, Worcester. Delivery volunteers begin arriving at 8am to receive the meals and delivery route. Sit-down dinner volunteers should arrive between 11:30am and 11:45 am.
Catholic Charities provides bus service to and from St. Paul Cathedral (sit-down dinners) for those attending the dinner. Busses will pick up individuals at: Lincoln Village, Booth Apartments, Seabury Heights, Green Hill Towers, Belmont Apartments, Green Island NOC, Greenwood Gardens, Canterbury Towers, Elm Park Towers, Pleasant Towers, Murray Avenue Apartments, Marble Apartments, and Webster Square Towers. Email info@ccworc.org for more information on bus service.
Thank you to our sponsors:
TD Bank, Baystate Savings Bank, The Rockland Trust Charitable Foundation, J.J. Bafaro, Grantham Group – Christopher House, Dauphinais Concrete, St. Francis Community Healthcare, Quality Contracting, Fallon Health, SederLaw, The Grenon Family Foundation, The Hanover Insurance Group Foundation, Fidelity Bank, Risk Strategies Company, Southbridge Credit Union, UniBank, Worcester State University, Reliant Medical Group, Pagano Media, Thomas J. Woods Insurance Agency, Cornerstone Bank, Anna Maria Board of Trustees, Atlas Distributing, Berkshire Bank, Cornerstone Bank, Leominster Credit Union, Machado Consulting, O'Connor, Maloney & Company, Rollstone Bank & Trust, St. John's High School, Hassett & Donelly, P.C.